Church Library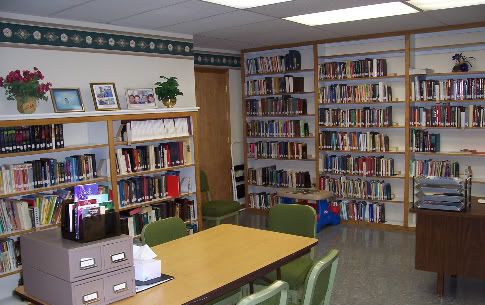 Cornerstone's Church Library is a marvelous resource center with over 2,000 books to help you to learn and grow in your Christian faith. Located just off the main fellowship hall, the library is available for you to read some of the greatest Christian
literature, or to read some of the newer Christian novels. Take the time to stop in and check out the Cornerstone Library! Our church librarians will be glad to help you find what you need!


You will find that our library has many popular Christian books, commentaries, devotional reading, as well as videotapes for both adults and children.
The Library is open on Sunday mornings before Sunday School and on Wednesday nights before services. Appointments can be made during the week as well to have office staff assist you if you need something from the library. Just call the church office to make arrangements, at 893-2600.